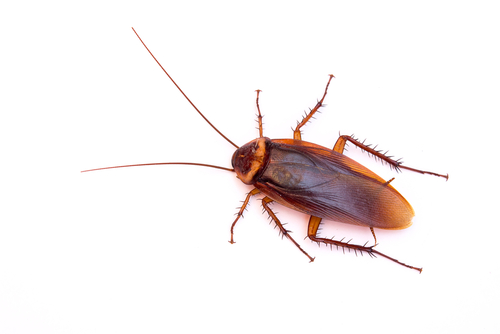 Serving Memphis, Cordova, Germantown & Collierville TN
If cockroaches enter your home or business, they can threaten both your health and your belongings. It takes very little time for a complete infestation to occur, starting with just one egg-carrying female. Cockroaches also referred to as roaches or water bugs, have been a well-known pest for many years. AAA Termite & Pest Control is constantly training and educating our technicians to bring you the most up to date measures.
Cockroach Control Methods
At AAA Termite and Pest Control, we incorporate a number of methods to help control your problem. The method that we use for your home or business will be dependent on your specific case.
A popular form of cockroach treatment is to place small beads of gel bait in strategic locations where cockroaches have been seen or are expected to live, travel, and feed. Once the roaches consume the gel, they will die.
Another method is using Integrated Pest Management (IPM), which essentially uses an effective yet environmentally friendly approach. We use a combination of common-sense practices, paired with our expertise of the life cycle of roaches, and how they interact with their environment to treat the problem with methods of control that are not harmful to humans, pets, or the environment. An example if IPM would be to determine entry points where roaches are entering your home, and suggest ways to repair these areas, as well as how to eliminate their food source.
Liquid sprays are another method of cockroach control. However, we do not use sprays in conjunction with the gel bait, as it would reduce the effectiveness of the bait. Once we bait any live roaches inside, we can return to spray a liquid repellant around entry points, doorways, and windows, as well as outside your home to prevent roaches from reentering. We may also use dust to repel and kill roaches, but our trained technicians will choose the best method for treating roaches in your home or business.
Get rid of cockroaches by hiring a professional pest control company in Cordova
Call today at (901) 457-1117 to get more information on how AAA Termite & Pest Control, a second-generation family-owned company with over 50 years of experience, can help you today.
AAA Termite and Pest Control is proud to serve homes and businesses in the areas of Memphis and Cordova in west Tennessee.