Serving Memphis, Cordova, Germantown & Collierville  TN
In 2011, AAA was looking for a unique way to get involved in our local community.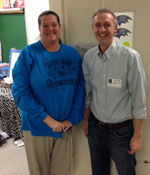 For the past 40 years we have done everything from putting our name on a school play program to having our logo on a banner at a football game. What I found out though was that a lot of time the money collected for this is split with a soliciting company and the school.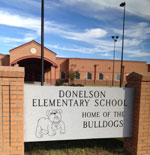 We also found out that it is often not a 50/50 split. Sometimes the school only receives as little as 10% of the money raised. We decided the only way we could know for sure where the money went was to hand deliver to the people we thought really needed it – TEACHERS! Last year we went to our Facebook page (put our link to our Facebook page here) and asked for any teachers that wanted to be "adopted" and we got 2 willing souls who offered to be our test subjects. It went so well that this year we expanded it to include 8 teachers from all over the city.
AAA has enjoyed our partnership so much that we are hoping to expand and allow other companies to sponsor teachers.